Step out of your comfort zone and take your Banff trip to a new heights. Choose from one of two protected climbing routes: 2,5 hours Explorer Route or 4 hours Ridgewalker Via Ferrata at Norquay Mountain. You will see the outstanding scenery of Rocky Mountains and explore beautiful surroundings of Banff National Park.
For those who want to get an introduction to climbing you would like to start with Via Ferrata Explorer Route. On this climbing tour you will spend some time with your guide who will do the introduction to the equipment and teach you the safety techniques. Then you will be ready to try some of the site's lower climbing pitches and cross the course's suspension bridge.
To get a greater feel of heights and exposure, try the full Via Ferrata experience and become a Ridgewalker. This route is a half day excursion crosses the suspension bridge and heads up the Banff Mt Norquaz cliffs.
Via Ferrata Climbing tours are perfect for all experience levels and great trip for families. Please note that while no prior climbing experience is necessary, guests should be fit enough to climb a ladder.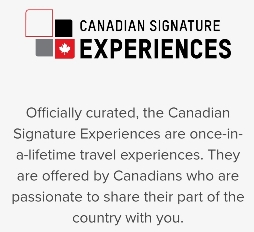 Due to Covid-19 this tour is restricting groups to 4 people per guide unless the booking is of a family or group who are traveling together.
Implementation of online waivers to be completed prior to your tour.
Hand sanitizer is stationed along the via ferrata routes.
Duration: Explorer Route – 2.5 hours and Ridgewalker Route – 4 hours.
Minimum age: 12 years and 88 pounds (40 kg).
Season: June-September.
Schedule: departs daily – Explorer Route – 9:00 am, 3:00 am and 3:30 pm*;
Ridgewalker Route – 8:30 am, 10:00 am and 10:30 am*. *Time may be subject to change.
Please arrive 30 minutes before the departure.
Your tour includes:
– Professional certified guide,
– Orientation session,
– All necessary climbing equipment,
– Banff Mt Norquay Sightseeng Chairlift.
Hiighlights:
15 min open air chairlift ride
Viewing walkway and sightseeing platform
Cliffhouse Bistro. Snacks and meals. Craft brews and wines served
Climb on fixed anchors, cables and ladders.
Remember to bring:
– All weather outer-wear suitable for outdoor activity,
– Hiking boots
– Water and snack in backpack,
– Sunscreen and camera.
Information on how to book this experience will be provided in your experience voucher.