1 SELECT
The Epic Experiences for yourself and/or your loved ones, simply add it to the shopping cart and proceed to checkout.
Choose between two delivery types:
E-Voucher –it will be sent instantly to the mailbox of your choice 24 hours a day, 365 days a year.
Postal Voucher – you will receive a printed version of the voucher.  Enter the recipient's name and address in the Order Notes if sending it to a different address. Please allow 2-3 business days.
2 RECEIVE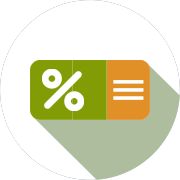 Once the checkout is completed your will receive an email confirmation of your order with the instant Experience Voucher. Now the Epic Experiences Voucher is available to be used. You can use it yourself  as desired or present it as a gift to the person of your choice.
3 BOOK IT
Each Experience Voucher will contain the information and instructions on how to book your experience.
Enjoy your Epic Experience!