A full day of sightseeing along the Icefields Parkway, rated one of the most scenic highways in the world. Sit back and enjoy one of the world's most stunning scenic drives. Keep your eyes peeled for wildlife at the edges of the forest.
Take a break for a mountain picnic (included) and a stop at Peyto Lake (when access is permitted in 2021) or lower Waterfowl Lake along the Icefields Parkway, before venturing up onto the glacier on the Columbia Icefield Ice Explorer.
Climb aboard the Ice Explorer (a six-wheeled behemoth of a vehicle) and drive across the surface of this glittering sheet of ice. Getting thirsty? You'll have a chance to drink pure, cold water straight from the glacier.
TOUR HIGHLIGHTS:
Columbia Icefields Glacier Adventure and Skywalk
Icefields Parkway
Mountain Picnic Lunch
Crowfoot Glacier
Glacier Lakes
You will have plenty of stops and photo opportunities on this tour.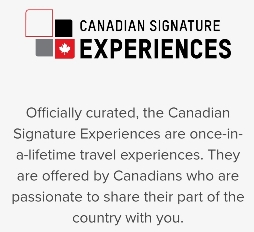 Please note that this tour typically includes Peyto Lake, however access to Peyto Lake is closed for summer construction until 2021.
Duration of the tour: 10-11 hours.
Departure: 9:30 am.
Tour season: April – October.
On this tour you can bring a child under 2 years old free of charge.
Your tour includes:
– Friendly, certified guide,
– Ice Explorer! Tour,
– Glacier Skywalk experience,
– Hands on interpretive tools,
– Mountain Picnic Lunch, see the sandwich choices below,
– Complimentary hotel pick up and drop off.
Remember to bring:
Warm clothes, including hats, gloves and warm shoes. It can get very cold on the Athabasca Glacier
Don't forget your camera!
Tour itinerary:
– Crowfoot Glacier: One of the day's many up close glacier views.
– Saskatchewan Crossing: A rest stop/coffee break and home to Canada's largest postcard display.
– Mountain Picnic Lunch: Enjoy a hearty lunch with your choice of sandwich at a scenic stop along the Icefields Parkway.
– Cirrus Mountain: Look at the steep climb from the weeping wall and scope the avalanche slopes for wildlife.
– Columbia Icefields: Venture onto the Athabasca Glacier on the Ice Explorer! and visit the interpretive centre.
– Bow Lake: The headwaters of the mighty Bow River.
Note: early and late season road / trail closures may limit access to some areas.
Sandwich choices:
Rockies Club Wrap: chicken, bacon, tomato, lettuce, egg & mayonnaise
Roast Beef: Monetary Jack Cheese with horseradish mayonnaise on a soft bun
Vegetarian Wrap : lettuce, arugula, roasted red pepper, red onions, cucumbers, with pesto aioli
Green Salad with chicken breast (gluten free option)
Also includes apple, cranberry juice, salted potatoe chips, cinnamon crunch muffin
Information on how to book this tour will be provided in your experience voucher.