One of the most popular tours, this three-hour horseback trail ride includes a bbq cookout lunch or dinner. Your tour will start with a ride along the Bow River while you can watch for wildlife and enjoy the spectacular scenery of Banff National Park. Midway through the ride, arrive at 3 Mile Cabin and try your hand at cowboy games like calf roping and horseshoes, or relax in the picnic area, while our cook prepares a tasty comfort food. After a hearty meal get ready for a return trip around the Windy Knoll and Suphur Mountain Trail, where you can see dazzling views of other surrounding Rocky Mountains.
If someone is not ready for a horseback ride they can take a ride in a covered wagon and join for cowboy BBQ western cookout. Click here to see more details about Wagon Ride Cowboy BBQ Cookout.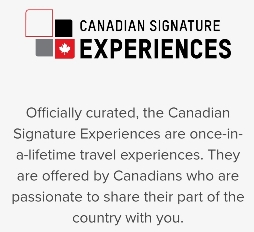 Minimum age: 8 years. Children aged 15 years and under must have someone 18 years and older with them.
Maximum weight: 250 pounds.
Season: May-September.
Duration: 3 hours.
Departure time: 11:00am, 4:00pm, 5:00pm.
All riders need to wear closed toed shoes and long pants. Dress for the weather.
For safety purposes helmets are mandatory to be worn by all riders.
You are required to check in at least 30 minutes prior to your ride's scheduled departure time to fill out a waiver and get assigned your horse. The ride will depart as scheduled.
Your tour includes:
– A friendly horse,
– Brief horseback riding instruction,
– All necessary equipment,
– BBQ Meal: steak, baked potato, cowboy baked beans, Ceasar salad, lunch buns, dessert squares, juice, coffee, tea and hot chocolate.
Advance booking is recommended for this experience.
Information on how to book this tour will be provided in your experience voucher.