The holidays are fast approaching. In the blink of an eye, we will all be scrambling to find Christmas gifts for our friends and family. The pressure to choose the perfect gift during the holiday season is especially high since most people already have what they want. Most people fall back on the same variety of backup gifts – candles, shaving kits, holiday themed mugs, etc. Although these are nice gifts if you are completely lost, they lack uniqueness. Seriously…how many Christmas mugs does one person need?
Luckily the trend of gift experiences is becoming increasingly popular, especially during the holiday season. Most people have time off in December and January. During this time, they are also willing to try things that do not correspond with their regular schedule. That is why we believe that the holiday season in the perfect time to give your loved ones the gift of everlasting memories. Not only will it be unique, but it will give them something to remember for years to come! In addition our gifts don't require wrapping and have zero waste, what else can beat this!?
At Epic Experiences, we love when people get out, try something new and moreover having a fun time. Below is our holiday gift guide for everyone on your list – you won't even need to check it twice!
Seeking new heights for yourself or know someone who has flying on their bucket list. You can experience the thrill of flying with this Superfly Ziplines experience in Whistler, BC. This ziplining experience combines the exhilarating feeling of gliding through the air with the breathtaking beauty of Cougar Mountain.
A fun gift experience for families, this baking class will teach them the art of the French macron! They will even have their own box of macarons to take home at the end of class. Even better? They might even include their new macaron making skills in their Christmas baking for you to try next holiday season!
Edmonton is filled with some of the trendiest breweries around. Give the gift of this Saturday guided tour to any beer lover on your list. They will learn about the brewing process, as well as be treated to beer samples and a delicious lunch. This tour is a unique gift idea and a great learning opportunity, with a side of entertainment of course!
A winter hike in Banff is one of the most adventurous and picturesque things to do. For the adventurer on your list, this experience will teach them how the Johnston Canyon was formed. It will also give them an opportunity to see a unique view of the lower falls and lead them to the breathtaking upper icefalls.
Gifting the Scavenger Hunt is getting its popularity among families and friends. Scavenger Hunt is a digital adventure game that takes you around the city to complete variety of tasks and quests using an App on your smart phone. You will have a remote guide that will provide you with clues or challenges so you can complete tasks and earn points. The more points you earn the more chances you have to win the game.
This experience can be a great idea for stocking stuffer, someting that is out of ordinary that will wow the recipient.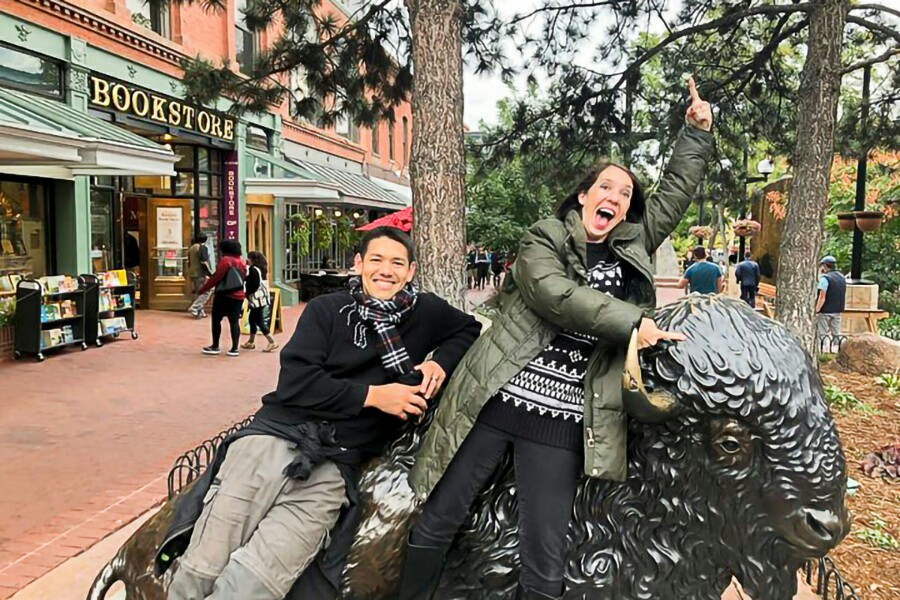 Snowshoeing through a deep snowfield was one of the most memorable parts of the Canadian elementary school experience. Give the kid at heart on your list the opportunity to try it again in Kootenay National Park! Not only will they get to explore a winter wonderland, they will also be treated to some special maple taffy made in the snow. Now that is a truly Canadian gift experience!
There is at least three people on your holiday gift list who love to indulge in a glass of wine every so often. This group gift will check many people off your list at once. They will be guided by wine expert Dennis Miller for an evening of education and fun. This is a great social gift experience and will help the participants "find value in the world of wine."